2014-10-10
Collecting Accounts Receivable: Be Proactive by Offering Incentives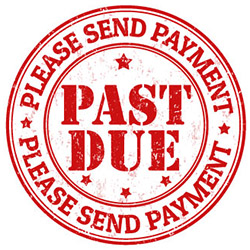 Getting delinquent customers to pay their bills can be a real hassle for small business owners, and if they pay late (or don't pay at all) it can create a real cash-flow crisis. If you'd rather spend time running your business instead of running after overdue invoices, here are some ways you can head off the delinquent-bill problem before it occurs.
Set Yourself Up for Success
Invest in accounting software. A system like QuickBooks can help you produce invoices quickly and also track receivables.
Check credit for first-time customers. Unless you're 100% sure that your customer has a sterling credit record, it's best to check before extending them credit, which amounts to giving them a short-term loan.
Make it easy to pay. Provide multiple options like credit cards, PayPal or bank transfers.
Get invoices out promptly. The sooner you send the bill, the sooner you'll get paid. If you have an email address for the customer, sending your bill electronically can save you a couple of days over sending it by snail mail.
Make sure your terms are spelled out clearly and featured prominently on your invoices.
If you're doing a major job with a large price tag, set up a contract that includes payment terms, any incentives offered for paying early, and any penalties for late payment. Then make sure both parties sign the contract.
Incentives: Pros and Cons
Many businesses choose to offer an incentive to their customers for paying the invoice before the due date. This is usually in the form of a discount off the invoice total. Why offer a discount? The sooner you get your money from customers, the sooner you can use it to pay your own bills, which may enable you to take advantage of discounts offered by your suppliers. Getting paid early may also give you the cash flow you need to avoid having to draw down on a bank line of credit or charge expenses to a credit card. Giving a 1% discount is bound to be cheaper than the interest rate you'd pay your bank or credit card company.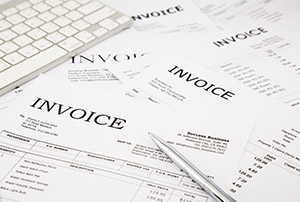 In addition, the longer you wait to get your money, the greater the risk that something will happen to prevent your customer from paying: equipment that needs costly repairs, a family emergency, etc.
Some Concerns to Consider
No technology is perfect, and Wi-Fi can present problems if it's not set up correctly. Here are some potential issues you should be aware of:
Check out what competitors are offering. If they offer discounts, you should probably follow suit in order to be competitive. If they don't offer discounts, it might present an opportunity to get more business by offering an incentive they don't have.
On the down side, offering discounts costs money, and if enough customers use them, it can affect your bottom line. That's why it's important to plan ahead to make sure the discount you're offering pencils out. Another possible downside is that the customer may take the discount and then pay you after the discount date, which means you'll have to contact them about paying the rest of the invoice. This challenge can usually be solved with diplomacy, but if that doesn't work, it might be better not to sour the relationship for the sake of a small amount of money.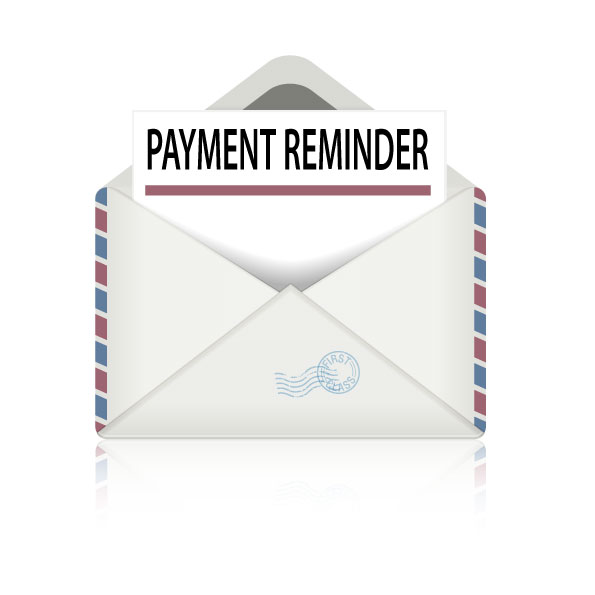 What Are Your Options?
Offering a discount for early payment can take several forms. The most common is taking a percentage off for early payment - for example, offering a discount of 1% or 2% if the invoice is paid within 10 days. Otherwise, the entire amount would be due in 30 days. If you expect someone to pay within 10 days, it's especially important to make sure you send invoices out promptly. If you think 10 days is too short a time for the customers you bill, consider offering a discount for paying in 15 days.
If you usually don't offer a prepayment discount but then get a major sale or job where payment would have a major effect on your cash flow, consider offering a discount just on that invoice. You might even offer it as an incentive to get the deal.
If you bill the same amount monthly for services like lawn care or pest control, you might offer a discount for paying 6 months in advance.
Don't Forget to Follow Up
Communication is the key to getting paid promptly. Make sure your terms are clearly spelled out on your invoices, and follow up with the customer to remind them that the grace period for the discount is ending. You might do this by sending out an email and attaching a copy of the bill for their convenience. In addition to increasing the chance that they'll pay early, it also lessens the chance that they'll pay late and still take the discount, since you'd have a record of reminding them about the schedule.
Cash flow is the lifeblood of small businesses, so make sure yours flows smoothly by offering incentives for customers to pay you promptly.