Trademark Services
InCorp can help you with all of your trademark needs. Whether conducting trademark searches, processing applications or renewals with the USPTO or monitoring a trademark against potential infringers, InCorp has you covered.
What is a Trademark?
A trademark is a word, name, symbol or device which is used in trade with goods to indicate the source of the goods and to distinguish them from the goods of others. A service mark is the same as a trademark except that it identifies and distinguishes the source of a service rather than a product. The terms "trademark" and "mark" are commonly used to refer to both trademarks and service marks.
Trademark rights may be used to prevent others from using a confusingly similar mark, but not to prevent others from making the same goods or from selling the same goods or services under a clearly different mark. Trademarks which are used or will be used in interstate or foreign commerce may be registered.
Owning a federal trademark registration provides several advantages:
It notices the public and your competitors of your claim of ownership of the mark.

It gives you a legal presumption of ownership of the mark and your exclusive right to use the mark nationwide on or in connection with the goods and/or services listed in the registration.

It gives you the ability to bring actions concerning the mark in federal court.

It gives you a basis to obtain registration in foreign countries.

It gives you the ability to file your registration with the U.S. Customs Service to prevent importation of infringing foreign goods.

You get the prestige of being able to use the trademark symbols TM, SM and ® which should also deter potential infringers.

Registering a federal trademark is the most inexpensive insurance policy your business can buy and could be one of the most important business decisions you ever make.
Take the Next Step
Receive FREE detailed instructions and a quote for securing your specific trademark.
Overview of Services
COMPREHENSIVE TRADEMARK SEARCH
A comprehensive trademark search is a search of (1) the USPTO database, (2) state and federal databases, and (3) a common law search.
TRADEMARK MONITORING
Once your mark has been registered you need to protect it! Automatic searches will be performed once a month and you'll be notified via email with any potentially conflicting marks or entities.
Additional USPTO Filing Services
TRADEMARK APPLICATIONS

Registering your trademark with the USPTO provides numerous advantages, including exclusive use to use the mark nationwide or in connection with the good/services in the registration which can become "incontestable."

STATEMENT OF USE

The purpose of the "Statement of Use" is to provide evidence to the USPTO that the mark is being used in commerce in conjunction with all of the goods/services listed in the Notice of Allowance.

SECTION 8 DECLARATION

Between the 5th and 6th year after the registration date the owner must file a Section 8 Declaration. There are two types of Section 8 declarations: One is a "Declaration of Continued Use." The other is a "Declaration of Excusable Nonuse."

SECTION 15 DECLARATION

The Section 15 Declaration must be executed and filed within one (1) year following a five (5)-year period of continuous use of the mark in commerce.

STATEMENT OF USE EXTENSION FILING

After the USPTO has issued a "Notice of Allowance," you may request a six-month extension of time to file a Statement of Use
ALLEGATION OF USE (AMENDMENT TO ALLEGE USE)

If an application is submitted on an "Intent to Use" basis, this form may only be file before a Notice of Allowance has been issued by the USPTO.

COMBINED SECTION 8 AND 15 DECLARATION

If you need to file a Section 8 Declaration, and the trademark has been used in commerce for at least five (5) consecutive years subsequent to the date of registration, a combined Sections 8 and 15 Declaration should be filed.

SECTION 9 DECLARATION

Between the 9th and 10th year after the registration date the owner must file a Section 9 Declaration.

REQUEST TO DIVIDE APPLICATION

If a pending application contains more than one class of goods/services, the application may be divided to place some of one or more of the class of goods/services into an "Intent to Use" or "In Use" basis.

REQUEST TO CHANGE CORRESPONDENCE ADDRESS

Update the correspondence information on your application and/or registered trademark.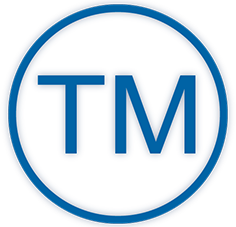 You work hard to establish your business identity making it your company's greatest asset. Shouldn't you protect it?
Begin the process of securing your trademark by completing the form on this page.