Where to Incorporate: Nevada, Delaware, Wyoming, or Your State?
Nevada, Delaware, and Wyoming are all typically referred to as "corporate havens" and are all popular jurisdictions to incorporate your business. Wherever you choose to incorporate, be aware of the significant differences between each state.
INCORPORATION IN NEVADA: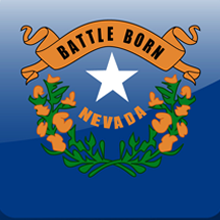 InCorp used to recommend Nevada as the #1 state in which to incorporate. InCorp's National Headquarters is located in Nevada, so it is our home, but that is not why we used to recommend it. Nevada law protects directors and officers from personal liability for acts committed on behalf of the corporation or by the corporation (except in cases of fraud). Because jurisdiction for the corporation is in the state in which it is incorporated, this law has previously made Nevada our preferred state in which to incorporate. Nevada has some of the most favorable tested corporate laws in the United States. It has arguably the highest degree of privacy, and Nevada is the only state in the U.S. that does not share information with the Internal Revenue Service. (Note that this does not help you avoid any Federal Taxes you may owe, but may be a privacy issue for you.) Nevada Corporations have proven effective over time by thousands of clients from literally every state in the nation and around the world. Take a look at the following list and see why many people prefer to incorporate in Nevada:
No Taxes on Corporate Shares
No Franchise Tax or Gift Tax
No Stock Transfer Tax
No State Personal Income Tax
Minimal Reporting and Disclosure Requirements
Only officers, directors, and resident agents are disclosed
Directors can change bylaws
No minimum capital is required
Stockholders are not a matter of Public Record
Law requires only one director (you can have a corporation with only one person involved (the same is true for Delaware and Wyoming!)
In Nevada, you do not have to reveal the stockholders of a corporation. The only thing revealed is the identity of the officers. If you have nominee officers for your corporation, your name is not revealed. You, therefore, have privacy. No one knows who owns your corporation. If done properly, this can be a very valuable strategy for protecting assets.
Nevada Corporations have proven effective over time by thousands of clients from literally every state in the nation and around the world.
If price is a consideration, you may wish to consider Wyoming as it costs 75% less to incorporate there than in than Nevada. Nevada instituted a business license requirement which recently increased to $200 per year in addition to other state fees.
Cons:
Special interests such as public employee and education unions have pushed the Nevada legislature every session very hard to create massive crushing unbearable taxes on all business entities in Nevada. With the business license requirements for non-resident businesses - and its subsequent increase, they have essentially priced Nevada out of the market. It is much cheaper to incorporate in Wyoming. Unless you have a compelling reason for incorporating in Nevada such as having property or employees within Nevada, the cost may very well outweigh the benefit compared to Wyoming or even Delaware. Wyoming is very intelligent in this regard and not considering any new taxes or fee increases on business entities.
INCORPORATION IN WYOMING: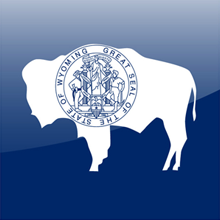 Wyoming is up and coming in the way of attracting new businesses to their state, but their statutes are not as strong and there is not as much established case law as there is in Delaware and Nevada. Wyoming's advantages are that its laws are very similar to Nevada and they have SUBSTANTIALLY LOWER initial and annual fees. Additionally, the State of Wyoming continues to be very strong financially enjoying a huge budget surplus so there is no foreseeable fee increase for maintaining your Wyoming business entity. Wyoming is not considering any new taxes or fee increases on business entities.
Cons:
Unlike Delaware and Nevada, much of Wyoming's case law is untested.
INCORPORATION IN DELAWARE: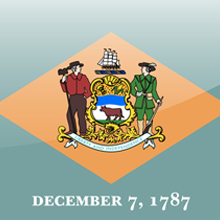 For many decades, Delaware was the single most popular state to incorporate in and it is still favored by many attorneys and especially by publicly traded corporations.
There are a number of advantages to Delaware, however probably the biggest and most substantive advantage of Delaware to consider is The Chancery Court. This is a special court that only hears Delaware business entity cases and has a reputation as one of the finest courts in the country. Delaware has an extensive body of corporate case law spanning over 100 years regarding such matters as mergers, acquisitions and management/shareholder issues. This is why the Fortune 500 are drawn to the state of Delaware. Delaware laws have been tested so many times over the years that they provide unmatched predictability. Huge public companies can have literally hundreds of such disputes pending in the courts on any given day. If you have a Delaware business entity, Delaware's case law offers many insights into what you can and cannot do, and what the likely consequences may be. This can save you thousands in attorney fees should an issue go to litigation and can actually help you avoid a lawsuit in the first place! If you do end up in Chancery Court, the decisions are issued without jury trials and are written.
More than 60% of Fortune 500 companies are incorporated in Delaware. If you are concerned about your company's image, consider that there may be some perceived prestige to your business entity being incorporated in Delaware.
Unlike some other states, Delaware realizes that a substantial portion of the state's revenue comes from corporate registration fees and it is in the state's best interests to keep the state "business friendly". What this means to you is that you can likely count on Delaware's filing fees remaining relatively stable since they know what your business means to their state.
Cons:
Fees in Delaware tend to be higher than most other states, however you must weigh the benefits associated with your business entity being "domesticated" there. You get the Chancery Court, and you get the "Delaware Prestige!" These things cost money and as the old saying goes, "you get what you pay for." Also, because of indemnity statutes in Wyoming and Nevada, there are cases where an officer was personally exposed in Delaware but had they been an officer of a Nevada or Wyoming entity they would have been protected. Delaware has personal income tax, a state franchise tax, reporting requirements and regulations compelling disclosure of substantial amounts of information which can result in far less privacy for you. Delaware also does have a corporate income tax, however, this only applies to businesses actually conducting business in Delaware so it does not apply to most.
| | | | |
| --- | --- | --- | --- |
| | Delaware | Wyoming | Nevada |
| State Corporate Income Tax | (only for companies actually conducting business in Delaware.) | | (Gross Receipts Tax) |
| State Personal Income Tax | | | |
| Franchise Tax | | | |
| Expensive "Business License" Required | | | |
| Requirement to Report Number of Shares Issued and Outstanding | | | |
| Requirement to Report Places of Business Outside State of Incorporation | | | |
| Taxes Corporate Shares | | | |
| Low Annual Fees | | | |
| Nominee Shareholders Allowed | | | |
| Unlimited Stock is allowed of any par value | | | (Annual fees increase substantially on capitalization higher than $75,000 total!) |
| Single Person Corporations Allowed | | | |
| No Annual Report Required until the anniversary of the incorporation date | | | |
| Officers, Directors, employees and agents are statutorily indemnified | | | |
| No Minimum Capital Requirements | | | |
| Share Certificates are not required | | | |
| Meetings may be held anywhere | | | |
| Requirement to Report Dates and Times of Annual Stockholders and Directors Meetings | | | |
Some incorporating companies and registered agent services will tell you only one state is the best to incorporate in. This is generally because this is the only state they operate in. InCorp services provides incorporation and registered agent services in all 50 states and DC. We only want you to incorporate in the correct jurisdiction! If you're not sure which state to incorporate in, consult with your attorney or accountant!
Questions about Where to Incorporate?
Call us today at 800.2.InCorp (800-246-2677) for a free consultation.