How do I log into my EMS (Entity Management System) account?

Click here to login, or click on "Login" on the top right hand corner of any page.

A small window will pop up asking for your email address and InCorp account password.

This will load the Entity Management System and your online account. If there is any security information missing from your account you may be prompted to provide more information.

How do I retrieve my password?

If you don't remember your password, click on Forgot Password and a temporary one will be emailed right over to you.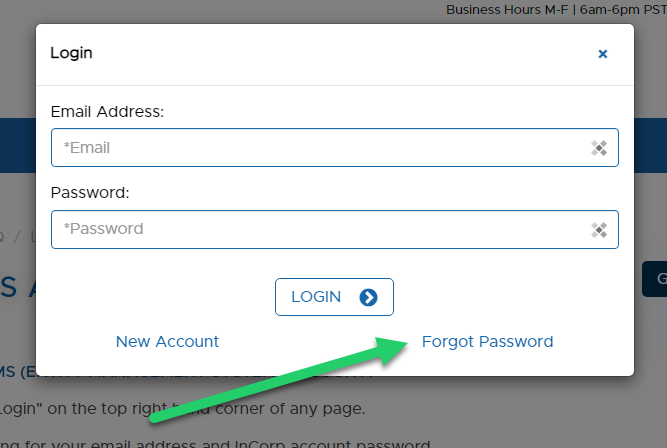 It says my account is locked, how do I get it unlocked?

An account is locked when there are 3 unsuccessful login attempts.

Please call our office (during normal business hours) and we'll unlock it by sending a temporary password to the main email address on the account. (800) 246-2677