Entity Management System for iOS Devices
InCorp is proud to announce its smartphone mobile apps for iOS. This app, available through the Apple App Store, allows InCorp clients to access their account using their smartphone. Manage your business entities, pay fees and keep up to date with the Mobile Entity Management System by Incorp Services, Inc.
High Level Features
Instant access to all data related to your Entities
View, Set Reminders and Mark Events as Complete
Order and Payment history at your fingertips
Pay invoices with a click of a button
View/Share Service of Process Notices
Receipt confirmation of Service of Process
Access to all your other documents saved in EMS
Works for both iPhones and iPads.
---
How the iOS Entity Management System (EMS) Works For You
Dashboard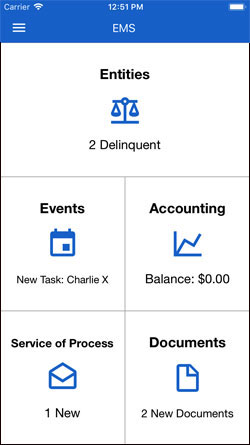 One convenient screen for all info
Allows navigation to main views
Animated displays allow for changing
relevant data
Entity Details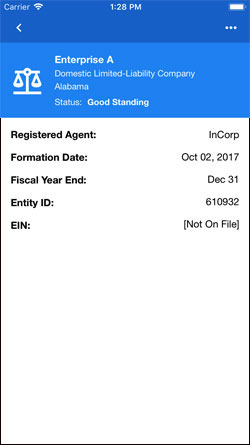 Even more info about each entity
Ability to add EIN if one doesn't exist
Jump to related events & invoices
Events List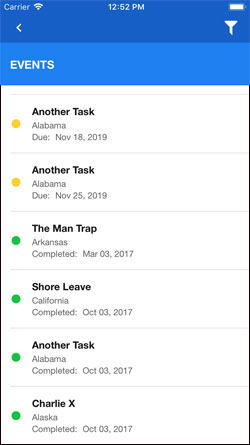 Due/Completed Date for events/tasks
Subject, Entity, Jurisdiction at a glance
Past due and due items at the top
Filter by status, entity & jurisdiction
Event Details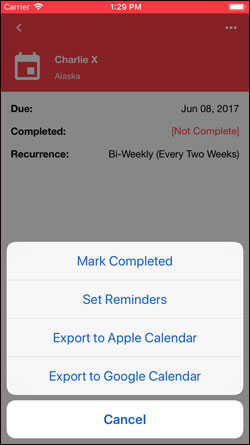 View details about a specific event
Update reminders for the event
Mark when event was completed
Link to filing info for event if existing
Set EMS reminders
Export to Apple or Google calendars
Invoice List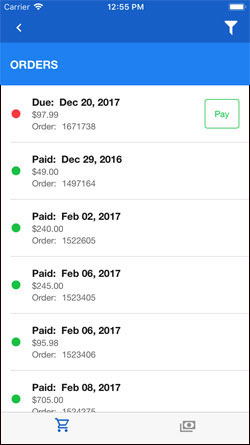 View List of Orders and Payments
View Due/Paid Date and Amount
Start payment process from list
Filter by status and entity
Invoice Details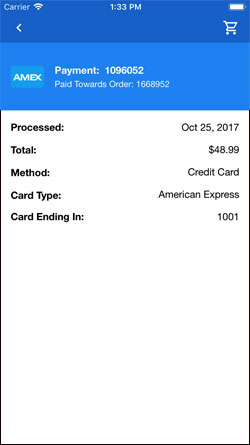 View details of Orders or Payments
View/Share Invoice from the app
Link from payment detail to order
Pay invoice directly from app
Credit Cards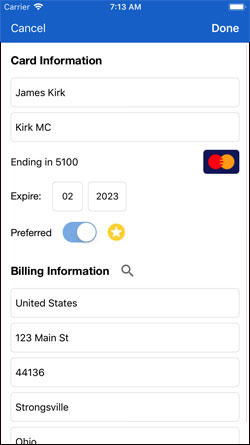 View and edit credit card info
Changed preferred status
Add cards manually or
Scan card info with camera
Documents List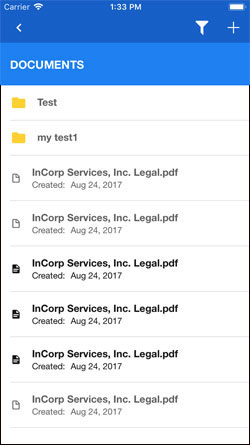 View EMS file and folder from app
Import images/scan docs, save PDF
Filter by status, entity, jurisdiction
Document Details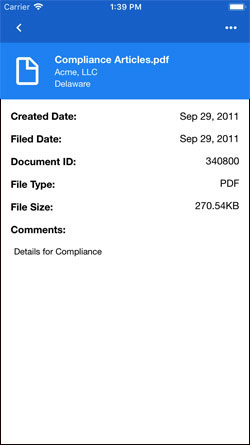 View specific document details
Edit or delete documents
View/Share doc via e-mail,
Dropbox, iCloud, Google Drive, etc.
Service of Process List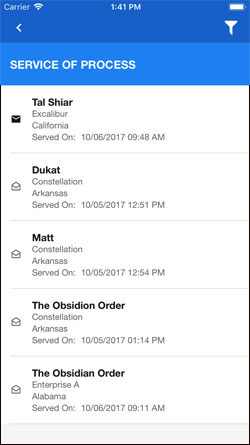 View New and Old SoP in one place
Newest SoP are always at top
Filter by status, entity & jurisdiction
SoP Details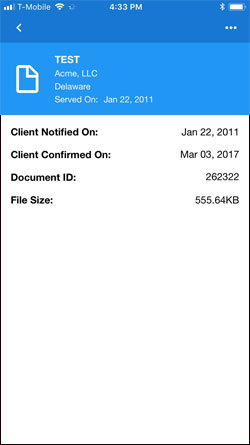 View Served/Confirmation Dates
Automatic confirmation after viewing
View/Share Service of Process file
Entities List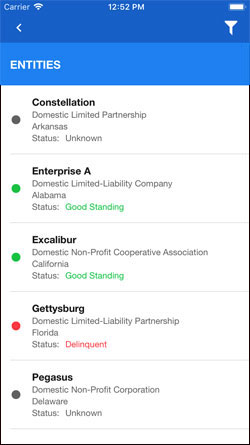 Entity names and status at a glance
Filter by Status, Jurisdiction or Group